Week of Dec 2nd
Organic or Gluten Free Granola and Fresh Baked cookies can be added into your first share of the month. Choose from the following flavors. They make great gifts!
Cranberry Cashew and Almond Granola ORGANIC
Raisin Pecan: ORGANIC
Seasonal Pumpkin: Organic
Blueberry Almond Granola: GLUTEN FREE
Coconut Seed Granola: GLUTEN FREE
Winter time is hard for our CSA shares. They've turned green but we are looking forward to cabbage, tangerines and sugar snap peas.
CSA Contains:
CARROTS
GREEN KALE
RED LEAF LETTUCE
CILANTRO
SPAGHETTI SQUASH
BUNCHED SPINACH
FENNEL
ARUGULA
ROMA TOMATOES
GOLDEN BEETS
BIG BOX ADD: RADISHES, RED CHERRY TOMATOES, ROMAINE LETTUCE, CARROTS AND BERRIES
Fruit Expansion: Fuji Apples and Raspberries or Blackberries

Golden Beet and Fennel Soup


Ingredients: Serves 4
2 tablespoons grapeseed or olive oil
1 large fennel bulb, sliced
2 pounds golden beets, peeled and chopped
4 cloves garlic, minced
½ teaspoon kosher salt
½ teaspoon ground turmeric
? teaspoon red pepper
6 cups low-sodium chicken broth*
½ cup dry white wine
For Serving:
½ cup radishes, sliced
2 teaspoons fresh lemon juice
pinch salt
Cilantro
Sesame Seeds
Pistachios
(Find the full recipe and directions here at the Roasted Root)
Mashed Chickpea Salad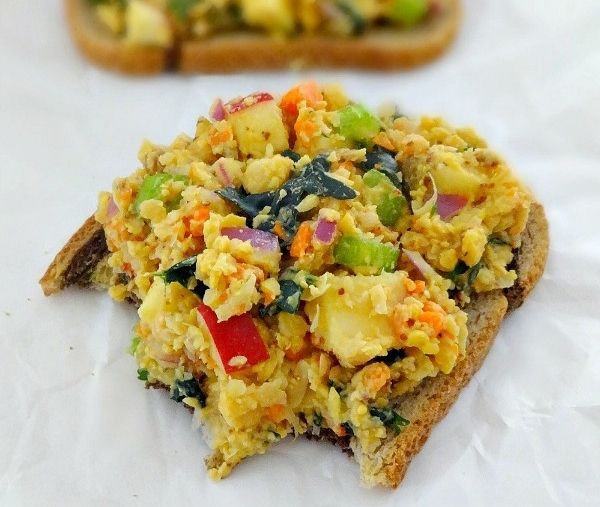 Ingredients: Serves 2
1 (15 oz) can of chickpeas (garbanzo beans) drained and rinsed
2 stalks of celery, chopped small
1/3 of a small apple, chopped small
1/4 cup red onion, chopped small
1 medium carrot, shredded
1/2 cup kale, de-stemmed and torn into small pieces
2 tablespoons fresh cilantro
2-3 heaping tablespoons of dijon, more as needed – author used a mix of spicy dijon with stone-ground
1/2 teaspoon minced garlic
fresh juice from 1/2 of a lemon
1.5 tablespoon sunflower seeds
sea salt salt and pepper, to taste
(For full recipe and directions please visit The Glowing Fridge)
Spaghetti Squash Recipe with Spinach, Feta & Basil White Beans


Ingredients: Serves 4
1 (14 oz.) cannellini beans, drained and rinsed
1 tbsp chopped fresh basil
1/2 tsp dried oregano
3 tbsp extra-virgin olive oil, divided
1 tbsp white wine vinegar
1 (3-pound) spaghetti squash
1 bunch spinach, washed and stems removed, about 6 cups (packed) leaves
½ cup chopped onion
2 garlic cloves, minced
½ cup crumbled feta cheese
Salt and pepper to taste
Finely grated Parmesan cheese
(Recipe and directions here at Cookin Canuk)
Arugula Parmesan Salad with Simple Lemon Vinaigrette


(A great base for a killer salad. Roast golden beets, fennel and carrots for topping a complete meal.)
Ingredients: Serves 4
4 cups baby arugula (loosely packed)
⅔ cup freshly grated parmesan cheese
3 tablespoons olive oil
3 tablespoons lemon juice
½ teaspoon salt
¼ teaspoon pepper
Pinch of granulated garlic
(Get the full scoop here at Simply Whisked)
JUICE FEAST:
CARROTS
GREEN KALE
ROMAINE LETTUCE
CILANTRO
CUCUMBERS
BUNCHED SPINACH
FENNEL
CELERY
BLACKBERRIES
GOLDEN BEETS