Happy Thanksgiving from the Givens family. I'm really thankful for the great community we have and all the fresh, nourishing produce that we are able to keep locally here through our Community Supported Agriculture program. Your support of this program not only keeps our produce within minutes of the source, but we are also able to support other local farms in the area. We also expanded and are currently raising 52 chickens this year, which will soon be producing organic eggs. And we will definitely be giving back to the less fortunate as we approach next month through food donations. Your dollars spent with our CSA program are definitely going a long way and is dedicated to educate more people about small farms and their importance.
In honor of thanksgiving we will be loading our boxes up with extra portions on some items!! I'm sorry to say that a disease spread through our green beans and caused major shortage for Thanksgiving. We will be loaded back up for the month of December as our new crop is blooming right now.
Casitas Valley Creamery has been hard at work and has released their new line of fresh cheeses. Check out our store to place an order for next week.
CSA for 11/27 contains:
BUTTERNUT SQUASH
CELERY
ITALIAN PARSLEY, BASIL, ROSEMARY
CARROTS
SALAD MIX
RED GRAPE TOMATOES
BABY SPINACH
LEEKS
FUYU PERSIMMONS (RIPE!) from Regenerative Earth Farms
RED POTATOES from T & D Willy Farms
BIG BOX ADD: YELLOW PEPPERS, HEIRLOOM TOMATOES, HASS AVOCADOS (RIPE!), BLUE LAKE GREEN BEANS, CARROTS and BROCCOLI
Check out what Dani, our local nutritionist has to say about keeping Thanksgiving healthy and happy!
Thanksgiving can easily become another healthy meal on the table! The quality of food we choose to source and feed our families makes all the difference. But taste does not have to be sacrificed! Enjoy your turkey, mashed potatoes with an extra slab of butter, gravy, even pumpkin pie! But choose to purchase an organic, free-range bird. Use extra virgin olive oil and ghee in place of refined vegetable or canola oils. Buy whole milk, cream and butter from grass-fed cows. Replace refined sugar with honey and maple syrup. Source your vegetables from local, organic farmers. Eat your vegetable alongside your meat and potatoes and give thanks that we have access to such wonderful food.
By Dani Rhoades, NC, www.wholesomepractices.com
Butternut Squash and Leek Lasagna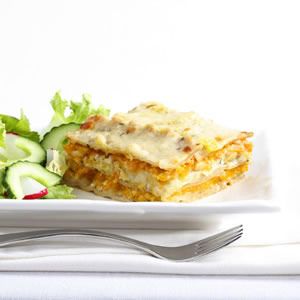 (Grated butternut squash, pine nuts and sauteed leeks in a creamy white sauce are layered with sheets of whole-wheat pasta for this wintery variation on a vegetable lasagna. Any Parmesan cheese can be used in this casserole, but we recommend Parmigiano-Reggiano for its superior flavor.)
Ingredients
10 ounces lasagna noodles, preferably whole-wheat
2 tablespoons unsalted butter
4 large or 5 medium leeks, pale green and white parts only, thinly sliced and washed thoroughly (about 6 cups)
1/2 cup all-purpose flour
4 cups whole milk
1 teaspoon dried thyme
1 teaspoon salt
3/4 teaspoon freshly grated nutmeg
1/2 teaspoon freshly ground pepper
2 pounds butternut squash, peeled, halved, seeded and grated using the large-hole side of a box grater
Parmigiano-Reggiano, grated using the large-hole side of a box grater
1/4 cup toasted pine nuts, (see Tip)
Directions:
Preheat oven to 350 degrees F. Coat a 9-by-13-inch baking dish with cooking spray.
Bring a large pot of water to a boil. Cook noodles until not quite al dente, about 2 minutes less than the package directions. Drain; return the noodles to the pot and cover with cool water.
Melt butter in a Dutch oven over medium heat. Add leeks; cook, stirring often, until softened, about 6 minutes. Sprinkle flour over the leeks; stir well. Cook, stirring constantly, for 2 minutes. Whisk in milk in a slow stream and cook, whisking constantly, until thick and bubbling, 8 to 10 minutes. Whisk in thyme, salt, nutmeg and pepper. Remove from the heat.
Assemble lasagna in the prepared baking dish by layering one-third of the noodles, one-third of the sauce, half the squash, one-third of the cheese, half the remaining noodles, half the remaining sauce, all the pine nuts, all the remaining squash, half the remaining cheese, all the remaining noodles, all the remaining sauce and all the remaining cheese. Cover with parchment paper then foil.
Bake the lasagna for 50 minutes. Uncover and bake until bubbling and lightly browned, 30 to 45 minutes more. Let stand for 10 minutes before serving (or follow make-ahead instructions).
Tip: To toast pine nuts, cook in a small dry skillet over medium-low heat, stirring constantly, until fragrant and lightly browned, 2 to 4 minutes.
MAKE AHEAD TIP: Bake, let cool for 1 hour, cover with parchment paper then foil and refrigerate for up to 3 days. Reheat, covered, at 350 degrees F for 1 hour, then uncovered for 30 minutes more.
Oven Roasted Red Potatoes


Ingredients:
2 lbs. red potatoes, washed and cut into 1 inch cubes
1 tablespoon basil
1 tablespoon thyme
1/2 cup olive oil
1 cup Parmesan cheese
2 teaspoons seasoned salt
pepper to taste
Directions:
Preheat oven to 425 degrees Place potatoes in a casserole dish and drizzle with olive oil. Add spices to coat potatoes. Stir potatoes around.
Place half of the parmesan cheese on the potatoes and place in the oven for 30 minutes. Check potatoes, stir (add more olive oil if the potatoes are getting dry) and add remaining parmesan cheese. Return to oven for 30 minutes or until they are roasted to the desired color and texture.
Let stand for 3 minutes and serve warm.
(Recipe from Cooks.com)
Persimmon Pie


(These sweet fall persimmons come from Carpinteria and were picked ripe and deep orange for you to use this week.)
Ingredients: Makes a 9 inch pie; serves 6 to 8
9-inch pie shell, partially baked
1 cup persimmon puree (about 4 cups small Southern persimmons or 4 to 6 Italian or Japanese persimmons)
2/3 cup packed dark brown sugar
¾ teaspoon ground cinnamon
½ teaspoon freshly grated nutmeg
2 eggs
½ cup heavy cream
Whipped cream (optional)
Directions:
Preheat the oven to 350°. Place the pie shell on a sturdy baking sheet and set aside. In a mixing bowl, whisk the persimmons puree, brown sugar, cinnaon, and nutmeg together. Whisk in the eggs, one at a time, then the heavy cream. Pour the persimmon filling into the pie shell. Bake for 30 minutes, or until just set. Let the pie cool completely before cutting. Serve plain or with a dollop of whip cream, if desired.
(Recipe from the Loveless Café)
November 27th JUICE FEAST contains:
FENNEL
BABY SPINACH
CUCUMBERS
LACINATO KALE
CELERY
PARSLEY
APPLES from FAIRHILL FARMS
RED LEAF LETTUCE
BAGGED CARROTS
DANDELION GREENS
Did you know red leaf lettuce is abundant in vitamins A and K and contains calcium, folate, and iron. I love juicing this lettuce because of the beautiful dark green color it produces and the smooth juice it creates.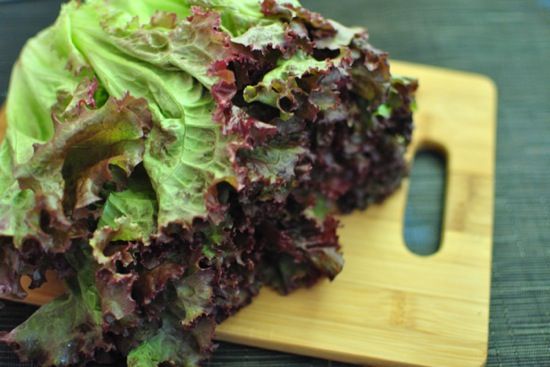 Smooth Green Juice
1 green apple
1 cucumber
1/2 head red leaf lettuce
A small handful of dandelion
1/2 lemon
1/2″ ginger
Green Bite
(Great for the digestive system and helps treat allergies!)
Celery
Spinach
Red Leaf
Lemon
Cucumber
Apple
Cayenne