Got Cheese?
Now we do! Place your order here to have some amazing local cheese included with your order. Made fresh in Carpinteria by Casitas Valley Creamery, this cheese will be available in our store moving forward. Ask me if you have any questions regarding our store.
November 6th CSA contains:
RED GRAPE TOMATOES
CARROTS
YELLOW BEANS
RED BUTTER LETTUCE
CIPPOLINI ONIONS
RED BELL PEPPERS
GREEN ZUCCHINI
CELERY
GREEN KALE
POMEGRANATES from FAIRVIEW GARDENS
BIG BOX ADD: RED TOMATOES, POMEGRANATES, POTATOES, ROMAINE LETTUCE, CARROTS

Your pomegranates this week come from Fairview Gardens. If you didn't already know, Fairview gardens is a local organic farm and an amazing source for all sorts of education. They do everything from bee keeping to fermenting.
I've been eating pomegranates like crazy lately. Some avoid eating it because of its strange looks and many seeds, but if you can get past those minor annoyances, you'll see how delicious it can be! It makes a beautiful addition to oatmeal, trail mix, salads and more. Check out our recipe below and what Dani, our local nutritionist has to say about them:
Pomegranates are one of nature's greatest fruits! Most notably for it's incredible anti-oxidant value! These bright, red-pink little seeds can nearly stain they are so rich in color! The amount of antioxidants is always increased by color. For optimal health you should be getting 4,000-5,000 units of ORAC, which are antioxidants. Just 4-6oz of pomegranate juice has 2,500 ORAC units! The value of antioxidants can not be underestimated, these powerful nutrients keep our cells healthy and thriving. They are also cancer preventative, especially in cases of prostate cancer and are great for men's health in general. During the winter seasons we need an abundance of antioxidants, so freely enjoy those pomegranates in your box!
By Dani Rhoades, NC www.wholesomepractices.com
Sources: Therapeutic Nutrition by Ed Bauman


Bulgur, Celery and Pomegranate Salad
(Helpful notes: I toasted the walnuts. Also, to get the seeds out of a pomegranate cut the fruit into wedges. Place the wedges in a large bowl of water and break the wedges apart to remove the seeds. The seeds will sink to the bottom and the bitter pith and skin will float to the top making it easy to remove. To juice the seeds I simply place small handfuls into a handheld citrus juicer and let the juice run into a separate bowl.)


Ingredients:
2/3 cup medium or coarse bulgur
1 pound celery (a small head), cut in thin slices on a slight bias
seeds of 1/2 large pomegranate
3/4 cup walnuts, roughly chopped
1 small bunch of flat-leaf parsley
1 scant tablespoon fresh mint, finely chopped
Pomegranate Dressing:
juice of 1/2 large pomegranate
1/2 garlic clove, crushed to a paste with 1/2 teaspoon of salt
6 tablespoons extra-virgin olive oil
Directions:
For the dressing, whisk all the ingredients together, season to taste with salt and pepper and set aside.
Put the bulgur in a bowl, add (hs note: boiling hot) water to just below the surface of the wheat and leave it to stand for 10 minutes (hs note: 10 – 15 minutes), until just tender but still quite al dente. Add more water as required or drain in a colander if too wet.
Put all the ingredients in a bowl, pour over the dressing and check the seasoning. Serve immediately. Make sure the walnuts are dressed just before serving, as sometimes they can impart a bitter flavor and unpleasant color to the dressing if left to sit.
(Recipe from www.101cooks.com)
Zucchini Lasagna
(This is a noodle-less lasagna. I love pasta, but this veggie lasagna is a great way to reduce your noodle intake while still thoroughly enjoying a cheesy dishy. And eating your veggies too!)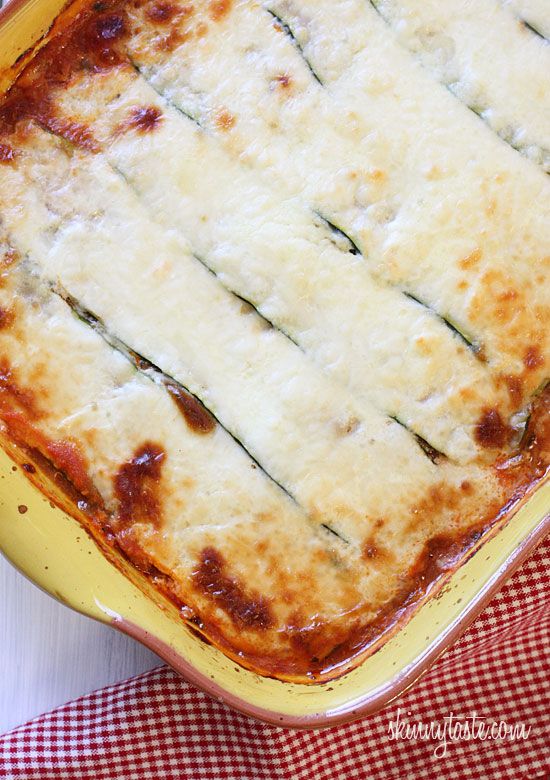 Ingredients:
1 lb organic beef (turkey, tofu or whatever you want really)
3 cloves garlic
1/2 onion
1 tsp olive oil
salt and pepper
28 oz can crushed tomatoes
2 tbsp chopped fresh basil
3 medium zucchini, sliced 1/8″ thick
15 oz ricotta
16 oz mozzarella cheese, shredded
1/4 cup parmesan cheese
1 egg
Directions:
In a medium sauce pan, brown meat and season with salt. Remove meat and drain excess liquid. Add olive oil to the pan and sauté garlic and onions about 2 minutes. Return the meat to the pan, add tomatoes, basil, salt and pepper. Simmer on low for at least 30-40 minutes, covered. Do not add extra water, the sauce should be thick.
Meanwhile, slice zucchini into 1/8″ thick slices, add lightly salt and set aside or 10 minutes. Zucchini can have a lot of water when cooked, salting it takes out the moisture. After 10 minutes, blot excess moisture with a paper towel. In a pan, grill zucchini on each side, until cooked, about 1-2 minutes per side. Place on paper towels to soak any excess moisture.
Preheat oven to 350°. In a medium bowl mix ricotta cheese, parmesan cheese and egg. Stir well. In a 9×12 casserole spread some sauce on the bottom and layer the zucchini to cover. Then place some of the ricotta cheese mixture, then top with the mozzarella cheese and repeat the process until all your ingredients are used up. Top with sauce and mozzarella and cover with foil. Bake 45 minutes covered at 375°, then uncovered 15 minutes. Let stand about 5 – 10 minutes before serving.
(Recipe adapted from www.skinnytaste.com
Garlicy Yellow Beans
(This recipe is easy to change around to suite your taste. Other fresh herbs would be wonderful as well. Make sure you add adequate amounts of sea salt (it brings out all of the flavors).
Ingredients:
1 lb yellow green beans
3 Tablespoons of extra virgin olive oil
3 garlic cloves, minced
2 heaping tablespoons fresh, minced basil
1 Tablespoon Balsamic Vinegar
Sea salt and pepper to taste
Directions:
With a stainless steel, steamer basket, placed in a pot with lid, bring a few inches of water to boil. Add green/yellow beans and reduce heat and steam for about 5 minutes. Meanwhile, in a small saucepan, heat olive oil until hot, and add garlic. Watching closely, and stirring, allow the garlic to brown slightly, and then take off of the heat. Add the vinegar, and some salt (about 1/2 teaspoon) and freshly ground pepper. In a bowl, place the steam green beans and the basil. Toss with the garlic oil and vinegar dressing. Adjust the flavors with salt, oil and vinegar as needed (which shouldn't be much) and serve.
(Recipe from www.thenourishinggourmet.com)
November 6th JUICE FEAST contains:
DANDELION GREENS
APPLES from FAIRHILL FARMS
GREEN KALE
CELERY
ROMAINE LETTUCE
FENNEL
MINT AND CILANTRO
SPINACH
CUCUMBERS
BAGGED CARROTS