I had a chance to visit Regenerative Earth Farms this past weekend and their creamery. Tucked away in beautiful Carpinteria, this family farm is doing a lot of great things including a creamery, pigs, chickens, bees and orchards full of fruits and nuts. This is definitely a farm we want to support, not to mention their cheese is out of this world. All cheese is made by hand by several ladies over intensive 72 hour processes and lots of love. Check out our new cheese selection here in our CSA store.
October 23rd CSA contains:
CARROTS (NO TOPS) – we have a bunch of juicy sweet carrots that had bad tops. Less work and more carrot for you.
BLUE LAKE GREEN BEANS
RED TOMATOES
AVOCADOS from VINCENT FARMS
GRANNY SMITH APPLES from REGENERATE EARTH FARMS
RED LEAF LETTUCE
RED BELL PEPPERS
GREEN ZUCCHINI
GREEN CHARD
ITALIAN PARSLEY
BIG BOX ADD: CARROTS, SALAD MIX, BROCCOLI, TBD
*I'm wasn't a huge fan of Granny Smith apples, but when I plucked these right off the tree, the combination of tart and sweet made my mouth so very happy I couldn't resist another round in our CSA. The difference between these, and store bought, are night and day. I hope you enjoy them.
* We are about 3 months out from our eggs that will be sold exclusively through our CSA. I spent all weekend working on their new coop and now the chickens are spreading their wings in their new home. Happy chickens = the most amazing eggs with the dark yellow/orange nutritious yolk we all love.
I love nutritional yeast. You can find it at any health food store like Whole Foods in the bulk section. It tastes kind of nutty and cheesy and is a great addition to most savory meals. Check out what Dani, our local nutritionist, has to say about it!
Our organic, seasonal vegetables offer our bodies so much nutrition but how we prepare, cook or combine them with other foods to make our meals ultimately determines how nutritious they are! Like seaweed, nutritional yeast is another food which in small quantities we add a huge boost of nutrients to our dishes! Nutritional yeast offers plentiful minerals to our bodies like chromium. Chromium is often called the 'glucose tolerance factor' because of how it works to increase our bodies acceptance of insulin, a hormone critical to regulating blood sugar. Nutritional yeast can be a powerful addition to the diet to maintain proper blood sugar regulation. It also contains many amino acids and actually provides between 6 and 8 grams of protein per tablespoon! It also provides B vitamins which are necessary for adrenal health, stress management and brain function. Great booster for athletes, fast metabolizers, busy momma's, growing children, hypoglycemic or diabetic sensitive, you name it! Use it like a condiment, sprinkling on top of steamed or roasted vegetables, try it on top of your zucchini or chard this week! Makes a great combo with eggs or popcorn!
By: Dani Rhoades, NC, www.wholesomepractices.com
Spicy Swiss Chard Chips
(Like kale chips? Then you'll love these seasoned & spicy swiss chard chips to snack on!)


Ingredients:
• 10 swiss chard, leaves
• 1 TBS extra-virgin olive oil
•1/2 tsp kosher salt
•1/8 tsp garlic powder
•1/8 tsp chile powder
Directions:
Preheat oven to 275ºF. Remove stems and cut leaves into 2-inch pieces. Place cut leaves in one layer on a baking sheet and toss with extra-virgin olive oil. Season with: salt, garlic and chile powder. Bake for 20 minutes, then turn leaves over and bake for an additional 20 minutes. Let chard chips cool and serve.
Serving Suggestions: Serve as an appetizer or snack, or crush over your steak, tacos or any else that needs a little crunch!
Cooking Tips: This technique works for swiss chard, kale and other greens, too. Keep it simple with just salt or your favorite spices. Make sure your greens are dry. The drier the green, the crispier the chip!
(Recipe from www.familyspice.com)
Creamy Dreamy Zucchini Pasta(A simple meal to throw together that also makes a great portable lunch. The flavours meld together beautifully in the fridge and get better with a little time. Vegan & gluten-free, but add some chunks of cooked organic chicken in at the end for extra protein.)


Ingredients:
•3 zucchini
•1 red tomato
•1 red bell pepper, chopped
•½ an avocado
•2 TB chopped fresh parsley
•1 clove garlic, roughly chopped
•2 tsp lime juice (1 large wedge)
•1 tsp extra virgin olive oil
•1 tsp dried basil (or 1 TB fresh)
•1 TB chopped walnuts
•5 TB water*
Directions:
1.Slice zucchini into very thin strips to resemble noodles. You can use a mandolin, but I just used a knife.
2.Optional: Boil zucchini noodles for 2 minutes to soften. Reserve water to add to the sauce.
3.Set noodles aside in a medium sized mixing bowl. Chop the tomato and add to the noodles.
4.Make the sauce. Add the avocado, parsley, garlic, lime juice, olive oil, basil, walnuts and water to a blender and blend until smooth.
5.Pour the sauce over the noodles, peppers and tomatoes. Work the sauce into the mixture with your hands until thoroughly combined. Serve immediately or refrigerate and serve cold later in the day.
*Use fresh water or reserve some water from boiling the zucchini
(Recipe from www.katyskitchen.com)
Green Beans with Parsley and Garlic
(This is a great dish to make and have leftovers for later. Healthy, fragrant and really good for you lunch!)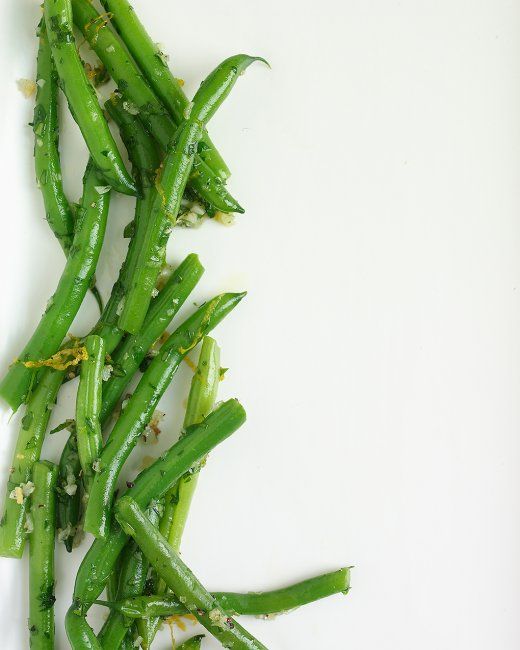 Ingredients:
Coarse salt and ground pepper
1 pound green beans, stem ends trimmed
4 teaspoons olive oil
2 garlic cloves, minced
2 teaspoons grated lemon zest
1 tablespoon freshly squeezed lemon juice
2 tablespoons chopped fresh flat-leaf parsley
Directions:In a large pot of boiling salted water, cook green beans until crisp-tender, about 5 minutes. Drain.
In same pot, heat 2 teaspoons oil over medium-low. Add garlic; cook until starting to soften, about 2 minutes. Return beans to pot. Add lemon zest and juice, remaining 2 teaspoons oil, and parsley; season with salt and pepper. Toss to coat. Serve immediately.
(Recipe from www.marthastewart.com)
October 23RD JUICE FEAST contains:
CARROTS (NO TOPS)
PARSLEY/CILANTRO/MINT
CELERY
GREEN KALE
GRANNY SMITH APPLES from REGENERATIVE EARTH FARMS
FENNEL
ROMAINE LETTUCE
RED BELL PEPPERS
DANDELION GREENS
SPINACH