What's happening on the farm today?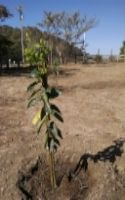 Pixies are just starting to grow.

Waiting for all these green peppers to turn colors. Green is ok – but red and yellow taste so good!!

A new born chick taking a lil farm nap.

While other the other newbies run around exploring their world.

Digging fresh carrots daily

Waited weeks for this lettuce to be ready to harvest. Enjoy it in your share this week!
CSA Box Contains:
RED LEAF LETTUCE
PERSIAN CUCUMBERS
BASIL
RED TOMATOES
MIXED CHERRY TOMATOES from SUNRISE ORGANIC FARMS
CARROTS
GREEN ZUCCHINI
CIPPOLINI ONIONS
RED BEETS
BUTTERNUT SQUASH
BIG BOX ADD: CARROTS, RASPBERRIES and BLACKBERRIES, ROMAINE LETTUCE, HASS AVOCADOS from REGENERATIVE EARTH FARMS
FRUIT EXPANSION INCLUDES: DRAGONFRUIT from GOODLAND ORGANICS and RASPBERRIES or BLACKBERRIES

Maple Roasted Butternut Squash and Beets


(Serve over wild rice, chop basil in – with chicken or tofu for a complete meal.)
Ingredients: Serves 4-6
1 medium butternut squash, peeled, seeded and chopped
1 large red beet, peeled and chopped
3 tablespoons grapeseed or olive oil
1-1/2 teaspoon kosher salt
2 teaspoons ground cinnamon
1 tablespoon pure maple syrup*
For Serving:
Zest of 1 orange, optional, but highly recommended
Dried oregano
Toasted walnuts
Pistachios
(Find the full recipe here at The Roasted Root)
Beet Chips


(Beet Chips are a bright, colorful and and sweet and salty crunchy snack! As a newly pregnant girl I need anything to divert my hands from the corn chips. Beets are a better body feeling and full of iron!)
Ingerdients: Makes 3 cups chips
4 small beets or 2 large beets
Handful fine sea salt
1 tablespoon olive oil
(For full recipe and directions please visit Jessica in the Kitchen)
Secretly Green Chocolate Milkshake


(I've started using frozen zucchini in place of bananas and it's delicious. They have more water content so they freeze like ice cubes and create a nice thick shake.)
Ingredients: Serves 1
1/4 cup almond milk
1 overripe banana (frozen in chunks)*
1 to 1½ cups chopped zucchini <-- freeze this too for extra creamyness 2 tablespoons mashed avocado or 1/4 cup soaked cashews 4 dates (or 2 tablespoons soaked raisins) 2 tablespoons cacao powder ½ teaspoon vanilla extract 1 cup ice (preferably made from coconut water) (Get the full recipe and facts from The Green Forks
)
One-Pot Tomato Basil Pasta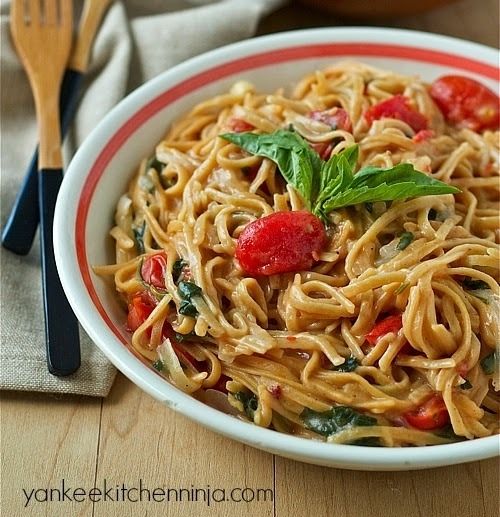 Ingredients:
1 13.25-ounce box whole wheat linguine
1 onion, halved and thinly sliced
4-6 cloves garlic, minced
2 cups chopped fresh tomatoes (1 pint of grape tomatoes)
handful of basil, chopped
handful of parsley, chopped
2 tablespoons olive oil
2 teaspoons salt
1/2 teaspoon black pepper
pinch of red pepper flakes
5 cups water
parmesan cheese for serving
(Full recipe and directions here at The Yankee Kitchen)
Slow Cooker Tomato Basil Pulled Chicken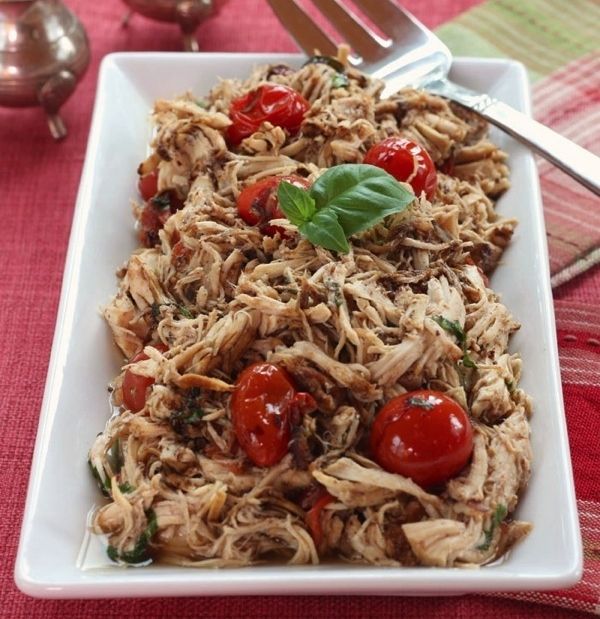 (A simple, flavorful and fresh chicken dinner recipe from your crockpot.)
Ingredients:
1 Tablespoon olive oil
3-3½ lbs boneless, skinless chicken breasts
1 teaspoon kosher salt
1/2 teaspoon pepper
2 cloves garlic, crushed or finely minced
3/4 cup balsamic vinegar
2 cups cherry or grape tomatoes, left whole
1/4 cup basil leaves, cut into chiffonade (fine ribbons)
Homemade or storebought balsamic reduction, if desired.
(Check out the full recipe and directions here at Cupcakes and Kale Chips)
JUICE FEAST CONTAINS:
ROMAINE LETTUCE
CUCUMBERS
ITALIAN PARSLEY
RED TOMATOES
GRANNY SMITH APPLES from REGENERATIVE EARTH FARMS
CARROTS X2
BLACKBERRIES
GREEN KALE
RED BEETS
LACINATO KALE