We are planting citrus! We are starting our fruit orchard with 10 pixie and 20 satsuma tangerine trees. Looking forward to sweet, delicious, easy to peel treats in our future!
CSA Share Contains:
AMBROSIA MELON
CARROTS
GREEN LEAF LETTUCE
SPAGHETTI SQUASH
HEIRLOOM TOMATOES
RED ONIONS
GREEN ZUCCHINI
BASIL
YELLOW BELL PEPPERS
HASS AVOCADOS from Vincent Farms
Big Box ADD: CARROTS, ROMAINE LETTUCE, RED TOMATOES, GRANNY SMITH APPLES, FRENCH BEANS
Fruit Expansion Includes: Blackberries and Raspberries

Zucchini Carpaccio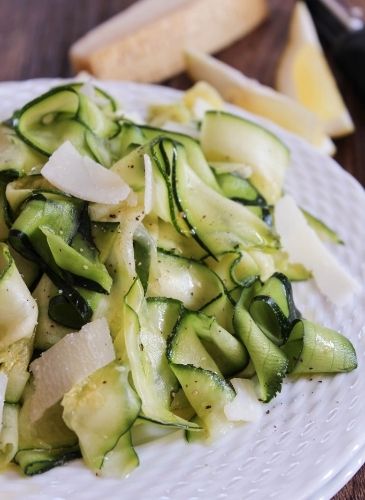 (Zucchini Carpaccio is an easy, healthy, and delicious summer side dish. Raw zucchini is shaved into ribbons and then tossed with lemon, olive oil, and parmesan for the perfect no-cooking required side dish.)
Ingredients: 4 side servings
3 small zucchini
1/2 tsp salt
1 tbsp olive oil
1/2 lemon, juiced
parmesan for topping
(Visit Bites of Bri for full recipe and instructions)
Farro with Kale Pesto, Zucchini and Parmesan


(Don't have kale? Consider making Basil pesto!)
Ingredients:
1½ cups uncooked semi-pearled farro
2 small zucchini (or one medium zucchini)
Juice of ½ lemon
Salt
Fresh ground pepper
¼ cup Marcona almonds, chopped (You can obviously use regular or slice almonds if you prefer.)
Shaved Parmesan cheese for serving
For the Kale Pesto:
1/3 cup toasted pine nuts
1 bunch Lacinato kale, center ribs removed and chopped
2 garlic cloves
1 lemon, zested and juiced
1/3 cup freshly grated Parmesan cheese (optional)
½ cup plus 2 tablespoons extra virgin olive oil
Salt
Fresh ground pepper
(For full recipe and directions visit Domesticate Me)
Spaghetti Squash Hash Browns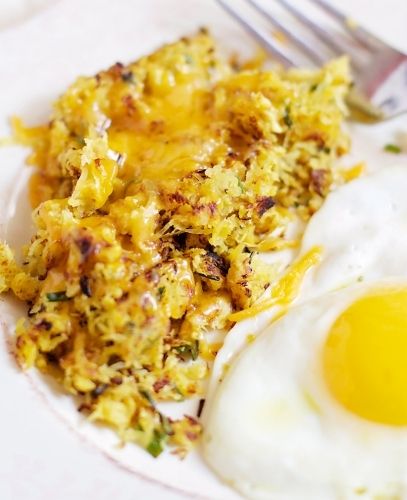 Ingredients:
1/2 of a medium, pre-cooked spaghetti squash
1/4 cup of chives
1/4 teaspoon of garlic powder
1 egg
Salt & Pepper to taste
cheddar cheese (~1/2 cup)
Directions:
Remove the spaghetti squash from the skin.
Taking large handfuls of the squash in your hands, squeeze the squash a few good times over the sink to release excess water. Place in a large bowl.
Add to the squash the chives, garlic powder, salt & pepper, and egg. Stir thoroughly.
In a greased skillet, cook the squash mixture over medium heat, stirring frequently, for about 10 minutes.
The squash is done when it is golden brown.
Immediately top with the cheddar cheese and ENJOY!!
(For full recipe and directions visit BBritnell)
Spaghetti Squash Pad Thai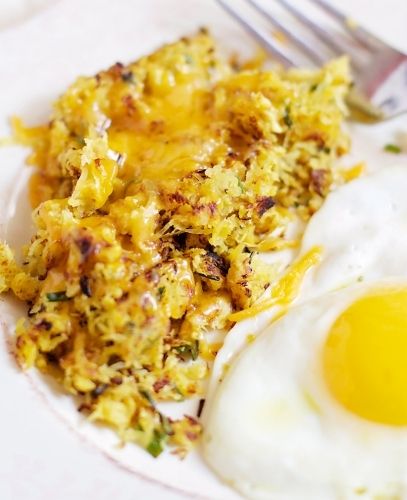 Ingredients:
1 large spaghetti squash
Olive oil
Kosher salt
Fresh ground black pepper
3 carrots
1/2 yellow pepper
4 cloves garlic
5 green onions
2 eggs
½ cup chopped fresh cilantro
3 tablespoons sweet chili sauce
3 tablespoons soy sauce
1 lime
Sriracha (optional)
2 tablespoons peanut oil
1 and 1/2 cup bean sprouts, divided
1/2 cup roasted salted peanuts, chopped
(For full recipe and directions visit A Couple of Cooks)
16 Avocado Toast Recipes That Will Instantly Upgrade Your Life Avocado toast is an easy and quick way to pack nutrients into your meal.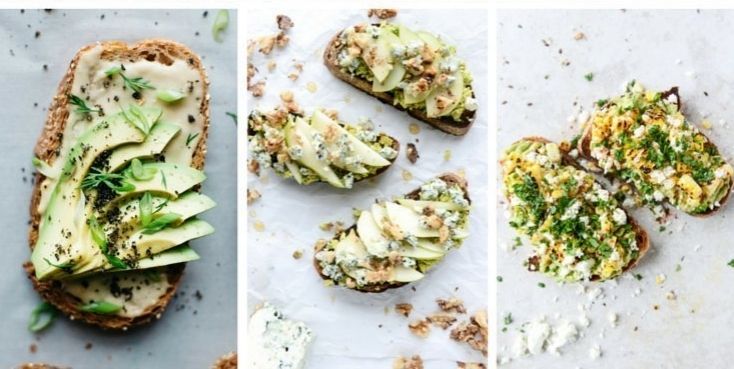 Juice Feast Contains:
AMBROSIA MELON
CARROTS
ROMAINE LETTUCE
LACINATO KALE
RED TOMATOES
CUCUMBERS
GRANNY SMITH APPLES
BLACKBERRIES
YELLOW BELL PEPPERS
CILANTRO