Week of February 24th
CSA Contains:
RED BEETS
CARROTS
BUNCHED SPINACH
RED LEAF LETTUCE
DILL
LEEKS*
KIWI from WILD RIVER FARMS
GREEN KALE
FENNEL
KENNY GRAPEFRUIT from VINCENT FARMS
BIG BOX ADD: CARROTS, STRAWBERRIES from SUNRISE ORGANIC FARMS, ROMAINE LETTUCE, EASTER EGG RADISHES
*Leeks are cooler than onions. They perform the same jobs (use them anywhere you would a regular cooking onion) but they're sweeter, with a more delicate flavor.
*Your grapefruit are picked to order. They have been bathing in the Goleta sunshine for months now and will be picked tomorrow to include in our CSA boxes from Vincent Farms.
FRUIT EXPANSION INCLUDES: FUJI APPLES from CUYUAMA ORCHARDS and STRAWBERRIES from SUNRISE ORGANIC FARMS
Don't know what to do with dill? Make a salad and chop up dill on top. Include it in an egg salad or on top of soups. It adds really great depth of flavor and is will also include health benefits like it's power to boost digestive health and a powerful boost to your immune system.
Beet Hash Browns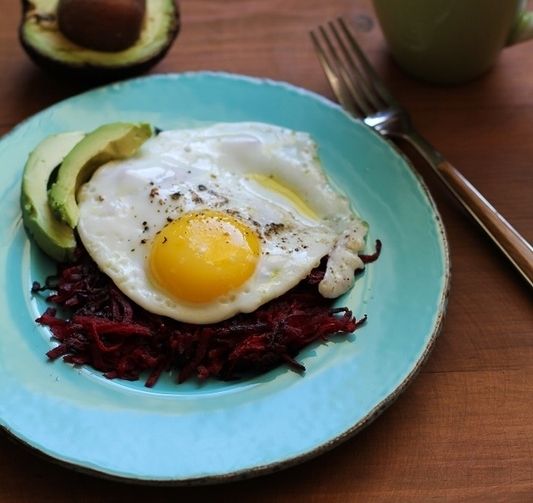 Ingredients
2 medium beets, shredded
3 tablespoons olive oil, separated
1 tablespoon salted butter
sea salt to taste
(Find the full recipe here at the Roasted Root)
Kale Salad with Fennel, Honeycrisp and Goat Cheese


(Healthy kale salad featuring shaved fennel, chopped honeycrisp apple, toasted pepitas, dried cranberries and goat cheese, tossed in a lemony dressing. This recipe yields 2 large, full-meal salads or 4 side salads.)
Ingredients:
Salad
1 very large bunch of kale
1 medium Honeycrisp apple
1 medium bulb of fennel
3 ounces chilled goat cheese, crumbled (to yield about ⅓ cup crumbled goat cheese)
⅓ cup dried cranberries
¼ cup pepitas (pumpkin seeds) or chopped pecans
Dressing
¼ cup olive oil
1 teaspoon lemon zest
2 tablespoons lemon juice
1 tablespoon maple syrup
2 teaspoons Dijon mustard
⅛ teaspoon salt
Several twists of freshly ground black pepper
(Find the full recipe and directions here at Cookie and Kate)
Carrot-Coconut Soup With Harissa And Crispy Leeks


(Heart-healthy coconut oil adds delightfully nutty, aromatic flavor to this creamy, sweet soup. If you can't find harissa to garnish with, drizzle it with hot sauce or sprinkle with a pinch of chili flakes instead.)
Ingredients: Serves 8
3 tablespoons coconut oil
1 pound carrots, peeled, chopped
1 apple, peeled, cored, and chopped
1 large onion, chopped
2 medium leeks, white and pale-green parts only, 1 chopped, 1 thinly sliced
2 garlic cloves, chopped
1 tablespoon finely grated peeled ginger
Kosher salt, freshly ground pepper
4 cups low-sodium vegetable or chicken broth
1 13.5-oz. can unsweetened coconut milk
Harissa sauce (for serving; optional)
(Find the full recipe here at Bon Appetit)
Kale, Lentil and Roasted Beet Salad


(A simple kale salad with lentils, roasted leeks and beets, and toasted pecans in a tahini-lemon dressing! Seriously satisfying and so healthy.)
Ingredients: Serves 3
3 leeks (ends trimmed, sliced lengthwise then chopped, thoroughly rinsed and dried)
1 beet (rinsed clean, dried and quartered – remove any rough skin)
1-2 Tbsp olive oil
1/4 tsp each salt and pepper
1/2 cup green lentils, rinsed clean
1 cup vegetable stock (or sub water)
4 big handfuls kale, baby spinach, or spring greens
TAHINI DRESSING
1/4 cup tahini (sesame seed paste)
1/2 lemon, juiced
2 Tbsp maple syrup (or sweetener of choice)
3-4 Tbsp good olive oil
Pinch each salt and pepper
(Find the full recipe here at the Minimalist Baker)
JUICE FEAST CONTAINS:
RED BEETS
CARROTS
BUNCHED SPINACH
ROMAINE LETTUCE
PARSLEY
STRAWBERRIES from SUNRISE ORGANIC FARMS
KIWI from WILD RIVER FARMS
GREEN KALE
FENNEL
KENNY GRAPEFRUIT from VINCENT FARMS